What are the requirements?
For students:
Almost none! To sign up, you must simply be a student somewhere in the world. Whether you are a primary school student or a college student, wanting to study for school or to learn a new skill, feel free to sign up! This program is designed to be accessible to everyone.
For tutors:
We ask that you provide some basic information about your teaching ability in our application. There are many younger students signing up, so you don't need to be an exprert at what you teach! However, to teach a more advanced level, we ask that you mention your credentials or experience level so we can assess the student we match you to. Currently, we have tutors as young as high school students all the way to university professors.
Yes! There are no catches, ads, payments, or anything of the sort!
If you want to donate to help out with the maintainence fees that we pay (such as the website and other services), please consider donating with the page in the menu bar up top. However, this is totally optional and you should not feel pressured to donate even if you benefit a lot from CoVidya. Donations are a new feature we have added to support our expansions, but so far everyone has been part of the program for free and it will continue to be that way.
We review all applications and then match based on factors like common subjects, skill level, age, timezone, platform, and more. Part of the matching process is done manually, while the rest is handled by an automated system. The process usually takes one business day for students and up to one business week for tutors (because there are more tutors than students signed up).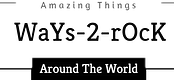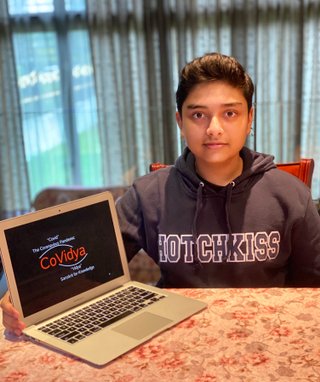 Frequently

Asked Questions
In this time of uncertainty and distancing that we are now experiencing, the Coronavirus Pandemic has taken a toll on our education. However, it has impacted some more than others. Project CoVidya aims to help those in need by providing free tutoring and education services through digital platforms. To the many students who are deeply impacted by challenges that hinder learning during this time, this project is for you. And to the many students who are deeply interested in spending some of their time in a productive and helpful manner, this project is for you, too.
SAY HELLO OR ASK US A QUESTION!
WHAT STUDENTS

AND TUTORS SAY
My name is Arhan Chhabra. I'm 16, from Hong Kong, and go to a boarding school in the US.
Last year, during the summer, I decided to tutor English to a group of bright yet economically disadvantaged students from a village in India. Though the experience was rewarding for both parties, I wanted to make a bigger impact, so I started Project AppVidya. You can read more about it here, but essentially the project provides digital learning tools to students who show potential but lack resources. I named it AppVidya because I provided "Apps" for "Vidya," which is the Sanskrit word for knowledge.
Now, in the time of the Coronavirus pandemic, I have created CoVidya, named after "Covid" and "Vidya." I hope to support the education of those who may feel the impact of social distancing on their education the most with the help of those willing to donate just a bit of time.
To meet CoVidya's team and partners, click here.